The symbols, the paylines, the reels, and the jackpot… blend all of these together and you get a timeless, staple option for casino players that's always fun to play—online slots. There's a myriad of different slots out there—all varying in bonus rounds, betting limits, and genres.
But, how does this game really work? Is clicking spin really all it takes to win? Of course, if things were so straightforward, there would be no excitement. If you're hoping to win a huge jackpot, here's what you need to know.
Pay Tables
The paytable shows you all the key information you need to know about the slot game you are considering playing. The paytable explains the payouts, how to play bonus rounds, what the wild and scatter symbols are, and other things you need to know to get started.
So, if you want to win real money playing slots, first you need to familiarize yourself with the slot machine glossary. This will allow you to read the paytable properly.
Paylines
Perhaps the most important factor of any slot machine is the number of paylines it has. The payline determines the payout. You need a winning combination to line up in order to win.
Most machines have between 9 and 30 paylines. For instance, if a slot has 10 payouts, then there are 10 winning combos. You'll trigger a pay-out by hitting any of the paylines.
Having so many paylines may seem confusing to a novice, but here's where things get simple: they don't have to run straight for you to win. They can run diagonally or even zig-zag. So, for you to win, the symbols don't have to be next to each other.
You can bet on one or more paylines. Naturally, you can only win on the ones you bet on. Before spinning the reels, it's usually in your interest to activate all the paylines. But the cost per spin increases with the number of paylines you bet on.
Wilds and Scatters
Wild symbols are basically the Joker cards of online slots. A wild card represents whatever you need it to be. If it falls on the payline with the winning symbols, you've got a winning combo. The design of the wild card depends on the slot game. Scatter symbols are keys that allow you to unlock various bonus features. They are the player's best friend. A scatter symbol may trigger free spins or coin prizes. In some games, scatter symbols can even activate multipliers.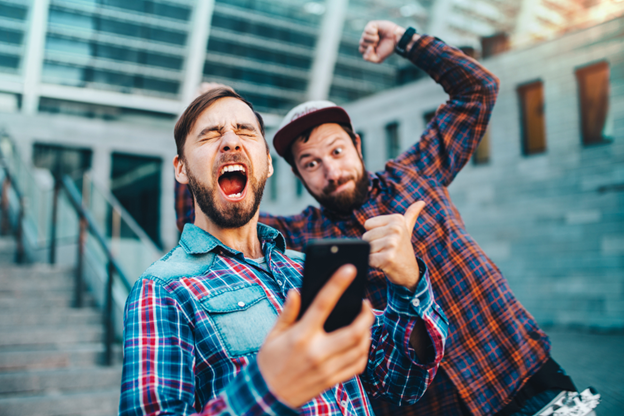 Typically, you need a certain number of scatters to unlock a bonus feature. It doesn't matter where they fall as they always count. But, make sure to check what bonuses scatters unlock before you spin a slot game. And sometimes, you can't always get the information you need by looking at the paytable.
In fact, reading reviews can help you check what particular online slots look like and what you can expect from them. It will allow you to get a feel of the game without spending your own money. The design of wilds and scatters can have a huge effect on the play, or it may be entirely inconsequential.
For instance, the Wild may be the highest-paying symbol or it could have no individual value. Finding out the latter mid-game can be disappointing so make sure to vet the casino before you start spinning the reels.
Multipliers
Plenty of slots have multipliers. As the name indicates, they multiply the payout. If you win a 10-coin payout with a 5x Multiplier, you will get 50 coins. These symbols can seriously boost your winning potential, but their value varies from slot to slot.
When you're choosing a slot, be on the lookout for multipliers. Often, multipliers are where the big wins are, as they can go up to 25x.
Return To Player (RTP)
Return to Player (RTP) is a vital piece of information you have as it helps you work out your chances of winning. It's the average percentage of bets that get paid back to players—per slot— compared to what they put in.
RTP is actually calculated per game, not per session or per player. The average slot has a RTP between 93% to 95%. The higher the rate, the higher the chances of you winning. RTP can also give you insight into how much money is put into a slot each day.